8 Tips to Throw Your Dream Wedding
Planning the Ultimate Dream Wedding can be an Incredible Experience.

Shop All Wedding Rentals
Are you about to tie the knot, and looking for the perfect way to celebrate? For any engaged couples, planning the ultimate dream wedding can be an incredibly daunting task. From selecting the perfect theme to finding a venue in your budget – how do you know where to start? Not sure what that means or how to get started? Don't worry – we'll take you through step-by-step on everything you need to know about throwing this unique and exciting event!
Choose Your Theme
When choosing a wedding theme, couples should think of something that speaks to their unique personalities and interests. They can choose from traditional wedding themes such as classic, vintage, or modern, or they could opt for a more creative and unique wedding theme like rustic, bohemian, or tropical.
Decide on a Budget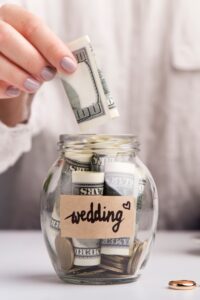 Estimate the wedding expenses based on the number of wedding guests and wedding services you want to include. Take into account wedding venue costs, party rental costs, catering services, wedding decorations, wedding music and entertainment, wedding photography and videography, wedding favors, wedding cake and other items like gowns or suits rental costs, food and drink expenses, decorations, etc.
If you're in the greater Los Angeles County area, wedding budget expectations can vary by city.
Again, these are just rough estimates and your wedding budget may vary depending on various factors such as the number of guests, venue, vendors, and level of customization. It's important to create a budget that works for you and your partner, and to prioritize the elements of the wedding that are most important to you.
Find the Right Venue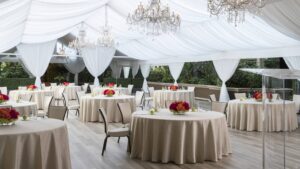 For the perfect wedding, it's essential to ensure your venue of choice suits all that you have planned. Whether you're looking for an intimate outdoor space or a spacious ballroom setting – consider what kind of wedding you want to have and how many guests will be present. Then research venues large enough to accommodate them. With so much variety in size, style, and dreamy backdrops around, finding 'the one' won't be easy but worth every moment!
In fact, there are many beautiful and popular wedding venues within Los Angeles County. Their cost can vary widely depending on factors such as location, season, time of day, and guest count. Here are a few popular venues and their estimated average costs for a Saturday evening wedding:
Please keep in mind that these are just rough estimates and your wedding budget may vary depending on your specific needs and preferences. It's important to research and visit multiple venues to find the one that's right for you, and to negotiate with the venue to get the best possible price.
Research Party Rentals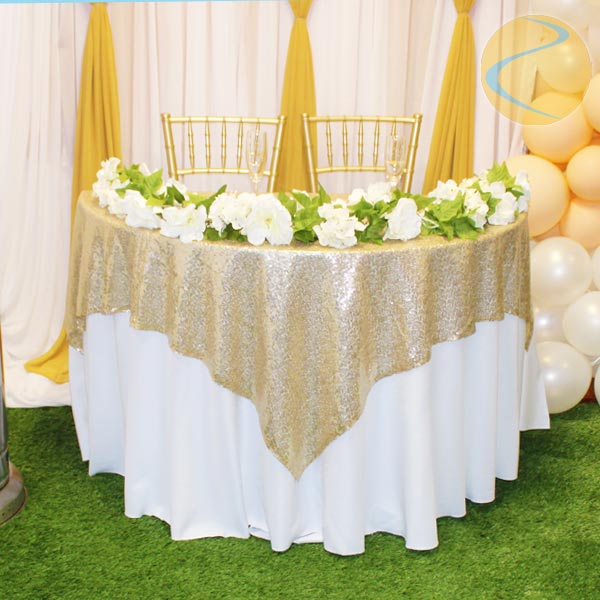 When looking for the best party equipment rental vendors, it is important to consider their selection of rental items, customer service, delivery policies, and affordability. It is also important to research and compare different companies to find the right fit for your wedding. Couples can also rent wedding party rentals from Tlapazola Party Rentals. In fact, Tlapazopa offers a large selection of wedding equipment rentals, provides expert advise, and delivers seven days a week!
Select Your Menu Options
When it comes to your wedding, good food is essential! From scrumptious appetizers to delectable desserts, your wedding menu is essential for a truly memorable occasion. Whether you're looking to stick within budget or accommodate dietary restrictions, the key is finding dishes that match your theme and reflect your personality as a couple. For those celebrating rustic elegance, why not opt for something like roasted new potatoes and mac n' cheese served family-style? On the other hand, if you want more refinement, consider an elegant plated meal with beef or chicken steaks featuring seasonal veggies as its highlight!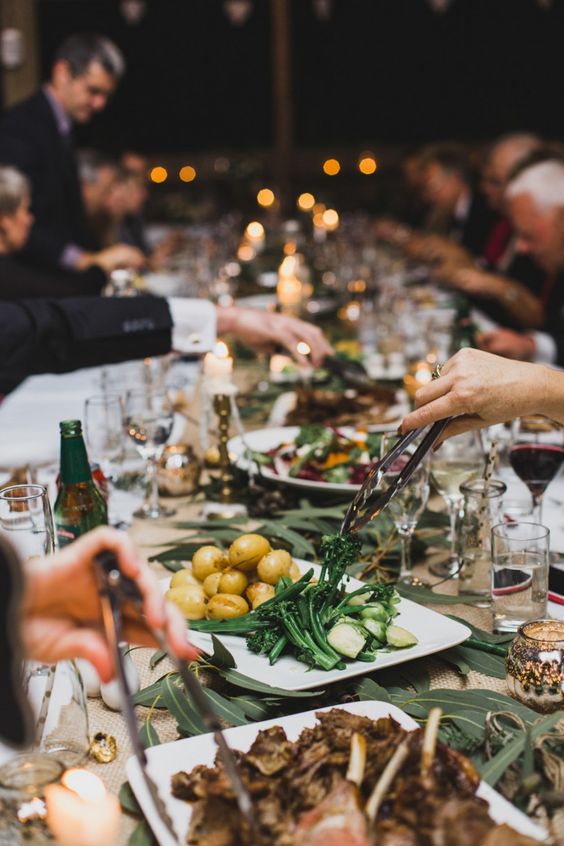 In addition, to set the stage for a successful reception, serve up delicious appetizers during cocktail hour. Popular picks from wedding attendees include:
Bruschetta – a classic Italian dish that consists of grilled bread rubbed with garlic and topped with fresh tomatoes, basil, and olive oil.
Shrimp cocktail – a crowd-pleaser that consists of boiled or grilled shrimp served with a tangy cocktail sauce.
Caprese skewers – simple yet delicious appetizers made with cherry tomatoes, fresh mozzarella, and basil leaves, all skewered together and drizzled with balsamic glaze.
Mini quiches or tarts – savory pastries filled with ingredients such as cheese, vegetables, or meat, and baked until golden and crispy.
Miniature sliders – a fun and casual option that can be customized with different types of meat or vegetarian patties, and topped with condiments such as cheese, pickles, and onions.
Of course, the choice of appetizers will depend on your personal taste and the overall theme and vibe of your wedding. You may want to offer a mix of vegetarian and meat-based options, as well as gluten-free or allergy-friendly choices for guests with dietary restrictions.
Plan Your Decorations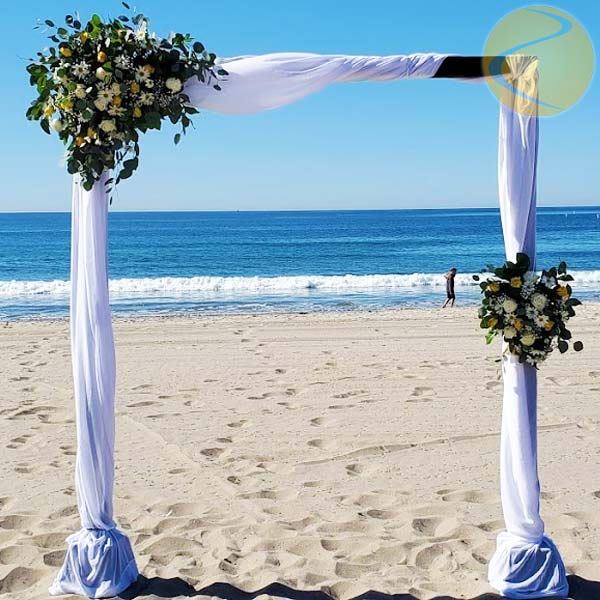 Decorations have the potential to transform a wedding venue into something magical and make wedding guests feel special. Whether you are looking for something classic or unique, there are a variety of wedding decorations to choose from. Couples can also rent wedding decorations from party rental companies such as Tlapazola Party Rentals, which offers a wide selection of wedding decor options. With the right decorations and wedding rentals, couples can create an unforgettable wedding experience for themselves and their guests.

Shop Wedding Arch

Hire Professionals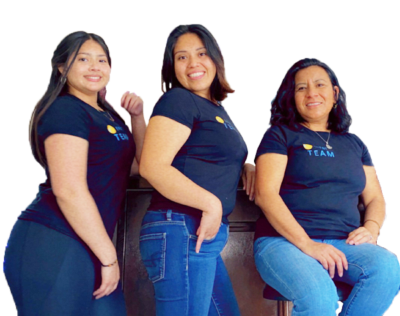 When planning your dream wedding, it is important to enlist the help of experienced professionals such as photographers and DJs. Having a professional wedding photographer on board can ensure that all the special moments of your wedding day are captured and preserved for years to come. Not only will they be able to capture beautiful wedding photos, but they also can provide wedding videography services for wedding memories that will last a lifetime.

Contact Event Specialists

Enjoy Your Wedding Day!
An unforgettable wedding experience should not only include stunning decorations, but also plenty of time for you to enjoy the celebration with friends and family. So, celebrate your special day with friends and family by having an unforgettable wedding experience with Tlapazola Party Rentals! Couples can make their wedding day special and unforgettable with the help of Tlapazola Party Rentals. From wedding arches to wedding linens, chairs, and other wedding decorations, they have all the wedding essentials you need for your special day.
Why Should You Rent All Your Wedding Rentals from Tlapazola?
Whether it's a small intimate gathering or a lavish bash for hundreds, you'll have access to a large selection of equipment rentals. In fact, Tlapazola Party Rentals is one of the most experienced party rental companies in Los Angeles! We make it easy and stress-free by supplying all rental equipment from one location. When you choose to rent from Tlapazola Party Rentals, you are guaranteed to receive the best experience, customer service, high-quality equipment, and expert advice. So, you will definitely enjoy the benefits of renting all your wedding rentals from one convenient party rental company!
Popular Wedding Rentals to Complete Your Day
Browse our Full Party Rental Catalog and order online or give us a call to get the party started! Our team is ready to start planning your event from start to finish, so give us a call today! Our well-trained staff is committed to providing quality service on time, every time.
Wedding Party Rentals Near You